JANUARY MEETING NOTICE:
Create Impact with this Interactive 5-step PR Strategy Plan
Nonprofits are mission-driven in their efforts to fulfill their vision. As nonprofit communications professionals, we are always looking for ways to transform our nonprofit's mission and add value to the work we do. We'll show you how to create impact with GRACE, a five-step strategy plan for your public relations efforts. Come prepared with a goal for next year and we'll walk you through the strategy plan. A template will be provided. So bring a pen, your laptop, or your tablet and be prepared to work through your strategy and start fresh for the New Year.
ABOUT THE SPEAKER:
Marisol Barrios, MSPA, is Hillsides Director of Communications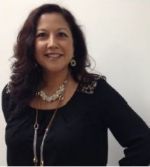 and Marketing, and has 20 years of successful experience in communications, public relations, and the nonprofit sector. Marisol generates strategic community outreach and advocacy efforts, appealing to target audiences by implementing GRACE, a five-step process in public relations to transform Hillsides mission. Marisol has appeared on several Spanish television talk shows, and landed several articles in major metropolitan newspapers like New York Times, The Los Angeles Times as well as broadcast media features.
Wednesday, January 21st, 2015
8:30am: Check in and networking
9-11am: Program
Location: Southern California Gas Company
555 W. 5th Street, 2nd floor
Conference Room 2A
Los Angeles, CA 90013 MAP
Parking available at Pershing Square or on the corner of Olive & 5th St.
Cost: $40 PIRATES Members - PAY HERE via PayPal
$50 Non Members - PAY HERE via PayPal
Join today for a prorated membership through June 30, 2015 for just $40! PAY HERE via PayPal
------------------------------------------------------------------------
PIRATES Congratulates 2013-2014 Lisa Davidson Memorial Scholarship Recipient Rossini Batino!
Rossini Batino's career goal is to become a Public Health communication's professional. She has never given up on herself because she believes that her "career goal has the potential to influence a system of health communication, anywhere in the world." She also understands "the purpose of this scholarship is to recognize students 'who have excellent potential for improving lives of people in Southern California through a communications career'.'' Rossini explains she is "pursuing a career in health communications where communication is the core of effective public health system – that would not only improve the lives of people in Southern California but also anywhere where health is valued."
Here is how Miss Batino answered the question, discuss your view of the communications industry and its role in today's society?:
"The communication industry is the core of civilization. The communication industry changes rapidly as the society changes and as the technology advances. Mass communication media such as television, radio broadcasting, online communications, public relations, motion pictures and etc; have allowed us to instantly transmit information worldwide. This is a powerful and crucial tool in creating bonds, having our voices heard and most importantly promoting awareness regarding global issues such as social, political, and environmental issues. The communication industry is our external senses that allow us to access information about what's happening around us. It's hard to imagine our every daily lives without online communication, for example. Knowing that we are oblivious to the events around us can increase our anxiety and confusion. Globally, imagine the status of international trade without the communication industry – it's almost improbable! The marketing industry and other business companies heavily depend on the communication industry. WE, as citizens, depend on communication media to keep us inform and alerted. With that said, I believe that communication is what is keeping our society functioning and in order - for that matter - it is the spine of the 21st century."
Rossini recently transferred from Orange Coast College to attend University of California, Irvine (UCI) as a junior, with a 3.94 grade point average. Her major is Public Health Science with emphasis on Public Health Global Communications. Currently she works for 24 Hour Fitness as a Kids Club Attendant / Service Representative and enjoys the children. She is also a private tutor for a 6-year old with mild ADD. She assists the child with writing, reading, counting and "cool" science experiments. Additionally Rossini is a Clinical Care Extender Intern at Hoag Presbyterian Hospital in Newport Beach. She assists the nurses and patient care assistants in attending to the patient's needs.
PIRATES (Print Interactive Radio & Television Educational Society) is dedicated to helping nonprofits to more effectively work with the media. It is the only L.A. area association that offers regular opportunities for nonprofits, the media, and other communications professionals to network.
PIRATES
c/o CityTV
1654 19th Street
Santa Monica, CA 90404
2014 – 2015 Application Process
: New scholarship applications will be posted and accepted starting in March 2014. Application deadline is May 31, 2014
**************************
Lisa Davidson Memorial Scholarship Application Deadline is May 31, 2012
More info: http://piratesla.org/scholarship.html

A Gift From The Ad Council!

PIRATES 11/10/10. Attendees not in order: Debra Evans, (Walden House); Susan Evans ( East LA Partners For Change); Jane Garcia (Women In Film); Robin Gee (CityTV); Louis Gross ( Shriners Helping Kids); Erin Handelman ( So CA Foster Family & Adoption); Meg McDonald (McDonald Media Services); Esther McDowell (LA County/Women's Health Dept); Genevieve Riutort ( Westside Food Bank); Philip Sokoloff (Public Relations); Brenda Vazquez ( Partners In Care); Andy Weisser (Public Relations); John Boal (Ad Council) and LaFern Cusack (SCBA).
Twitter: @PIRATESLA
PIRATES
c/o CityTV Studio 16
1654 19th Street
Santa Monica, CA 90404
Tel: 800 PLANK (15)
As a non-profit organization every dollar counts! If you reserve via phone, email or website and fail to attend, you will be billed. You can pay ahead of the meeting via the online links below or pay with cash or check at the door. Exact change is appreciated.
Sign up to get updates on PIRATES events:Online Form Maker